Center for Performing Arts Archive Formation, Research and Dissemination
Short introduction
About
KUBEN: Center for Performing Arts Archive Formation, Research and Dissemination is a department under Nordisk Teaterlaboratorium, which runs the theatre's internal archive and which engages in developing and initiating projects within archive and performing arts.
Background
KUBEN is physically located on the theatre's top floor, where the theatre's internal archive is also housed. The archive (re)presents a valuable collection of historical documents that can be dated all the way back to the beginning of Odin Teatret in Oslo in 1964.
The first extensive archive creation at the theater took place, under the direction of Mirella Schino, in the period from 2008-2015. During these years, Schino and her colleagues collected, recorded and cataloged documentation from the theatre's first 50 years. Schino has described this work in the book The Odin Teatret Archives. A book which, by virtue of its detailed inventory list and detailed descriptions of the archive's holdings, constitutes an indispensable guide to the documents, photographs and audiovisual materials available in the archive.
The establishment of the Odin Teatret Archives (OTA) was supported by Aarhus University, and for a long period the archive had center status as part of Aarhus University under the name Center for Theatre Laboratory Studies (CTLS).
There has always been - even before the establishment of the archive - a strong tradition of documentation at the theatre. This culture of documentation, where the traces from the artistic, educational, scientific and administrative processes have been given importance from the beginning, is the basis for the testimony that the existing collection constitutes.
Young company. Great history
At the beginning of 2023, the theater completed a planned generational change. Per Kap Bech Jensen took over the management of Nordisk Teaterlaboratorium from the former artistic director and founder of Odin Teatret, Eugenio Barba. Nordisk Teaterlaboratorium has throughout the years functioned as an umbrella organization for the ensembles, including Odin Teatret, which have had their homes in Særkærparken. Today, Nordisk Teaterlaboratorium no longer functions as an umbrella for independent artist groups, but functions as a theatre in its own right.
Today, KUBEN is responsible for establishing and maintaining a new functional archival program for Nordisk Teaterlaboratorium. In addition, KUBEN is concerned with developing and strengthening young stage artists' awareness of themselves as archive creators. Therefore, we offer teaching, talks and workshops, which in various ways support a personal documentation practice and the integration of this into a perhaps fleeting work practice.
Library
KUBEN manages an internal library which is open to anyone with an interest in theater and performance studies. The library is built on the basis of donations and contains, among others, the book collections of Ove Sprogøs, Torgier Wethals and Christian Ludvigsen. The library also contains a large number of theses, essays and articles about Odin Teatret, as well as a large and ever-growing collection of theatre magazines and periodicals from all over the world.
Practical information
Accessibility
Odin Teatrets historical archive has been donated to the Royal Library in Copenhagen and the transfer process is expected to be completed in 2024. After this, original materials can only be consulted at the Royal Library. Library, while digital copies will continue to be available in KUBEN at Nordisk Teaterlaboratorium in Holstebro. All our archives are also registered in the nationwide database Arkibas and can therefore be accessed via www.arkiv.dk
KUBEN charges for certain services. The prices cover hours for the work with research, digitization, etc.
Visiting the archive is always free. Here you can get help to scan yourself and use the reading room for free.
Contact
Inquiries regarding the archive should be made to Ranva Marie Birger Hagen at ranva@ntl.dk or tlf.: +45 21 37 72 68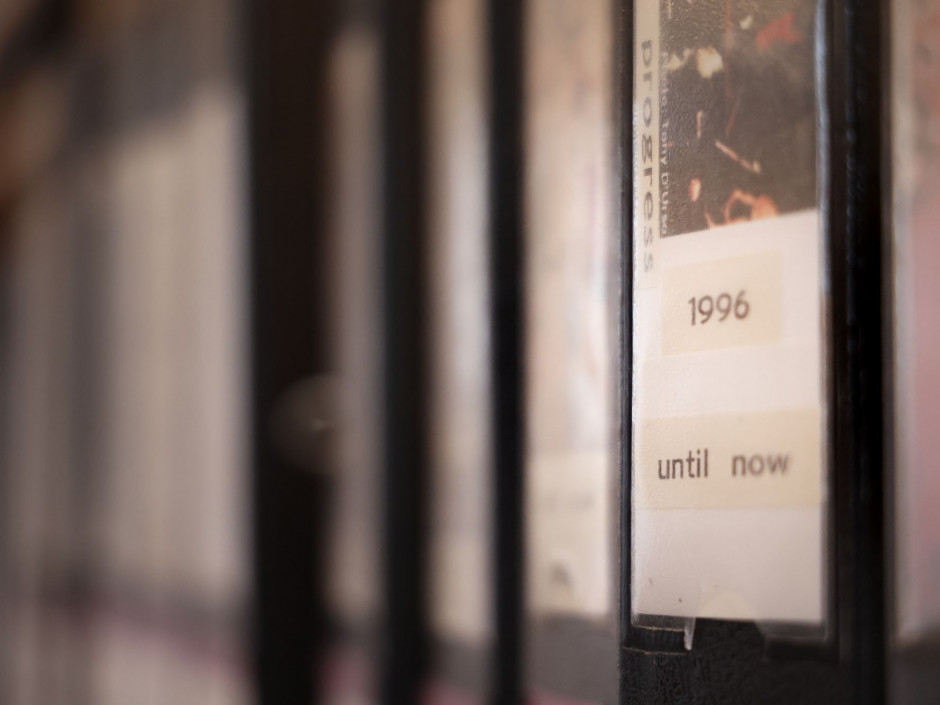 Visit our new digital archive
Until 2023, it has not been possible to gain insight into our archive, unless you were physically at the theatre. We are in the process of changing that.
We have entered into an agreement with the company that operates and develops the registration system Arkibas. Arkibas has been specially developed for use by Danish local and city archives, but is also widely used by art and museum collections, special collections and companies. Via the registration system, it is possible to present your collection to the public at www.arkiv.dk, where you can already go in and see an extract from our collection.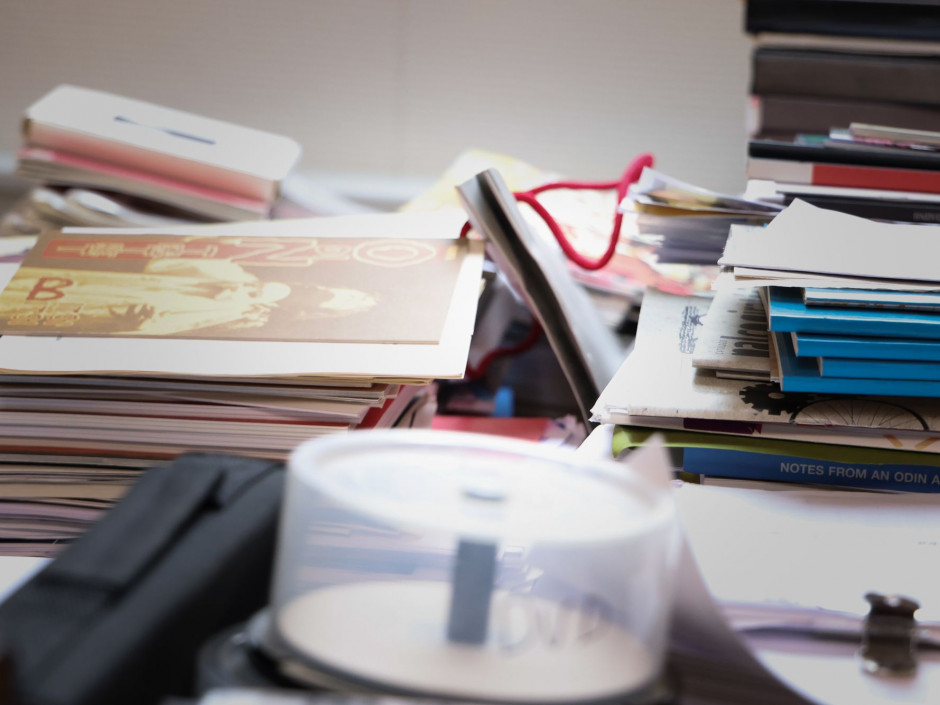 As the registration work progresses, larger and larger parts of the theatre's collection will become available to all interested parties.
Timeline
Snapshots from the story of Nordisk Teaterlaboratorium - Odin Teatret.
1966 - Arrival in Holstebro
1966 is the year when Odin Teatret moves from Oslo to Holstebro. Holstebro Municipality offers them a farm located by Særkjær - an area slightly outside the city. The actors themselves transform the farm into a theatre, where NTL - Odin Teatret still stands to this day.
From left: Agnete Strøm, Tor Sannum, Anne Trine Grimnes, Eugenio Barba (Odin Teatret's founder and founder), Torgeir Wethal and Else Marie Laukvik.
1978 - Street Theatre
Odin Teatret on one of many trips, here to Peru, where the people at the time were subject to a dictatorship.
Actor Roberta Carreri performs on the street with her character Geronimo, in Ayacucho, Peru. Photographer: Tony D'Urso.
2004 - 40 year Anniversary
In connection with Odin Teatrets 40th anniversary, the theatre was married at the Town Hall to Holstebro Municipality.
Actor Iben Nagel Rasmussen is seen here in the role of Trickster together with the then mayor Arne Lægaard. Photographer: Tony D'Urso.
2017 - Holstebro Festuge
During Holstebro Festuge 2017, Odin Teatret organizes "Animaglyphe", a meeting with 100 horses in West Jutland's natural landscape.